New: Get help from the Thomas Industrial Buying Concierge Service for free
Industry Trends
Laura Ross Nov 22, 2022
Welcome to Thomas Insights — every day, we publish the latest news and analysis to keep our readers up to date on what's happening in industry. Sign up here to get the day's top stories delivered straight to your inbox.
As many companies aim for carbon neutrality to combat climate change, they are quickly accelerating their transition to sustainable energy. This comes with a variety of benefits, including cost savings, the creation of millions of jobs, and a reduction in emissions of greenhouse gases.
With a goal to reduce the world's reliance on fossil fuels, which account for more than 75% of global greenhouse gas emissions and almost 90% of all carbon dioxide emissions, many renewable energy companies in the U.S. are leading the charge.
Renewable energy, also known as sustainable energy or clean energy, is derived from natural sources that are replenished at a higher rate than they are consumed. It can be used for electricity generation, space and water heating and cooling, and transportation.
Some of the most popular types of renewables include: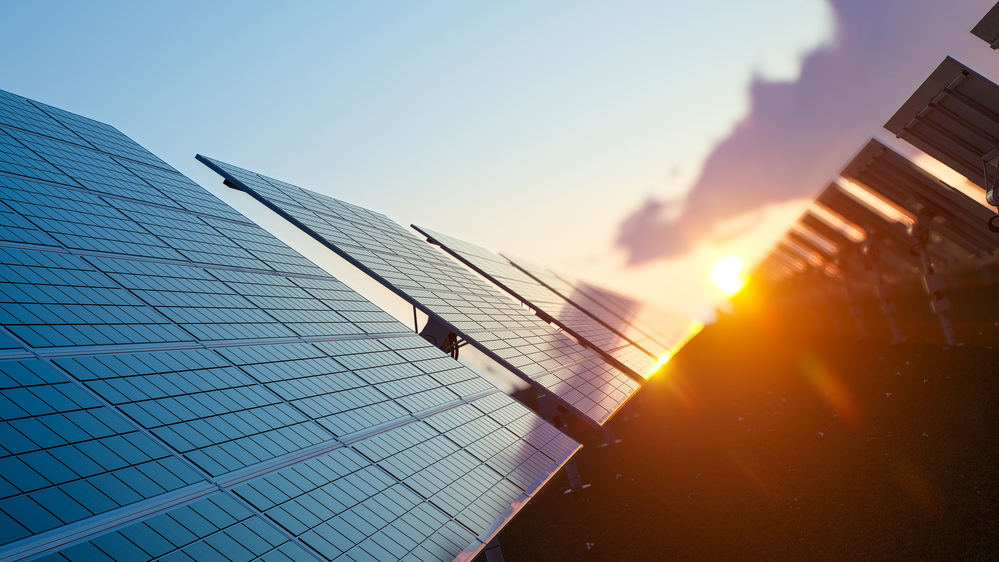 NextEra Energy, owner of Florida Power & Light Company, is a leading clean energy company headquartered in Juno Beach, Florida. It is the world's largest generator of renewable energy from the wind and sun and a leader in battery storage.
Notably, the company promises "a real plan for real zero," which means it is committed to completely eliminating carbon emissions from its operations by 2045.
It was ranked by Fortune as a top 20 company in the world for innovation, has between $50 billion and $55 billion in new infrastructure investments planned through 2022, and has reduced dependency on foreign oil by 98% since 2001.
The longest-serving renewable energy retailer, Green Mountain Energy, is headquartered in Houston, Texas. It's motto, "Choose wisely. It's a small planet," describes its mission since 1997.
To date, Green Mountain Energy has helped customers avoid more than 106 billion pounds of CO2, which is equivalent to planting more than 11 million trees.
In 2002, the company created the Green Mountain Energy Sun Club, which utilizes nonprofit partnerships and grants to promote renewable energy projects.
Founded back in 1968 in Scottsdale, Arizona, TPI Composites has provided composite wind blades since 2001 and is now the U.S.'s largest independent manufacturer of this component.
In 2021, the company accounted for around 32% of all onshore wind blades sold on a megawatt (MW)-basis globally, excluding China, reaching more than $1.7 billion in net sales and producing more than 9,700 wind blades.
The cost of wind energy has dropped by 72% since 2009, which is due in part to the use of significantly longer wind blades. Since 2007, TPI Composites' wind blades have grown from 46 to 80 meters. It is expected that all onshore wind blades will be between 80 and 100 meters by the end of this decade.
Renewable Energy Group is an international biodiesel production company headquartered in Ames, Iowa, that converts renewable resources into high-quality fuels.
Its EnDura Fuels™ line includes:
The company also offers additional renewable products, byproducts, and blends such as glycerin, methyl esters, and gasoline that support the production and supply chain needs of its clients.
Headquartered in San Francisco, California, Clearwater Energy operates solar and wind projects in 26 states and employs more than 700 people across San Francisco, California; Scottsdale, Arizona; Houston, Texas; Princeton, New Jersey; and Carlsbad, Califronia.
With more than 5.7 GW of wind, solar, and energy storage projects currently in operation, Clearwater Energy's customers are offsetting the equivalent of 10.5 million metric tons of CO2 per year.
The company's future plans are also extensive, with a further 30 GW of projects in the pipeline. This includes more than 5.5 GW of utility-scale solar projects and 5 GW of wind projects.
Founded in 1999, First Solar is a leading solar technology company and producer of solar modules headquartered in Tempe, Arizona. Not only is it one of the top ten largest solar manufacturers in the world, but it is also the only one to be headquartered in the United States rather than China.
The company's advanced thin film photovoltaic (PV) modules feature a layer of Cadmium Telluride (CadTel) semiconductor, which is derived from byproducts of copper and zinc mining. This means its solar modules are cheaper to produce, highly scalable, and more efficient than traditional c-Si modules. Further, First Solar's modules use less water, energy, and semiconductor material, which means they result in 2.5 times lower carbon footprint.
First Solar is committed to powering 100% of its global manufacturing operations with renewables by 2028 and achieving Net Zero by 2050.
PlanET, which stands for Planning and Application of Energy Technology, is an affiliate of PlanET Biogas Group, which specializes in the design, construction, and service of advanced biogas plants.
Since it was founded in Germany in 1998, the company has saved almost 39 million metric tons of CO2 and today boasts 600+ biogas plants around the world, with outputs ranging from 40 kilowatts (kW) to several MW. Today, it has offices in France, Canada, and the United States.
Tesla might be best known for its electric vehicles (EVs), but it also boasts an impressive suite of integrated renewable solutions including home and grid-scale battery energy storage, solar panels, and solar roof tiles.
The company offers a fully integrated solar and energy storage system. Solar Roof is composed of both glass solar tiles and steel roofing tiles while Powerwall, Tesla's home battery, pairs with the solar system to store energy. This enables customers to use it on-demand — be it at night or during an outage. To date, Tesla has installed around 4.0 GW of solar across approximately 480,000 roofs, generating more than 25.0 terawatt hours (TWhs) of clean energy.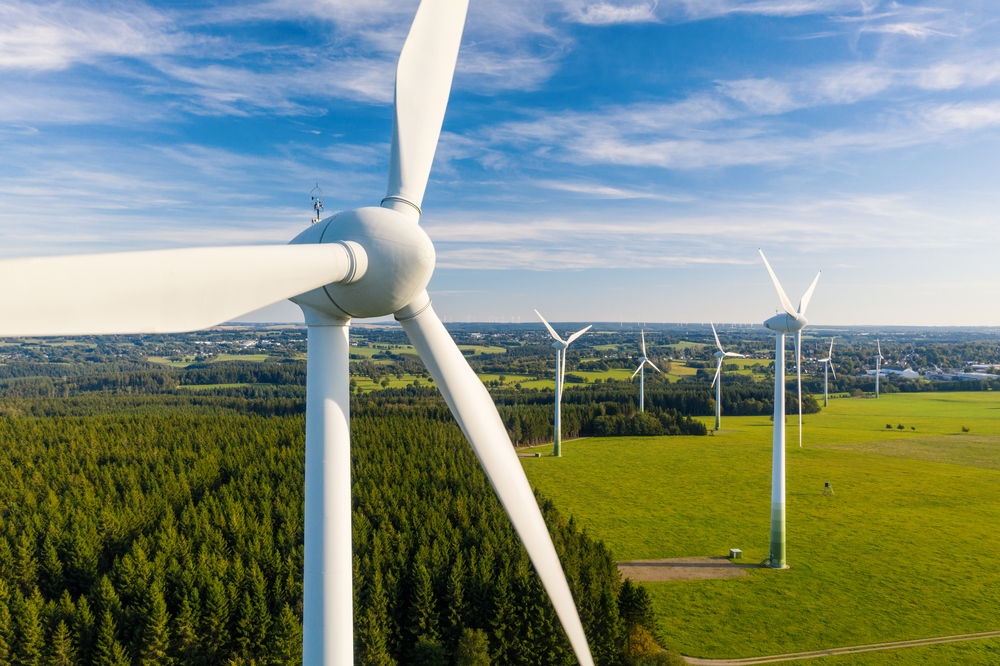 Clean energy production and consumption are steadily on the rise. In 2021, production increased by 5.39%, accounting for 12.2% of all U.S. energy consumption and 20.1% of electricity generation.
Wind energy is the prime clean energy source, accounting for 27.05% of total U.S. output. This is followed by biomass (21.41%), biofuels (19.15%), hydropower (18.54%), solar energy (12.19%), and geothermal energy (1.67%).
On a global scale, approximately 29% of electricity currently comes from renewable sources, but the United Nations predicts clean energy could provide as much as 65% of the world's total electricity supply by 2030.
Image Credit: Fit Ztudio / Shutterstock.com
Industry Trends
Industry Trends
Industry Trends
Industry Trends
Industry Trends
Industry Trends
Business & Industry
Industry Trends
Daily Bite
Supply Chain
Industry Trends
Industry Trends
Select From Over 500,000
Industrial Suppliers
Find and evaluate OEMs, Custom Manufacturers, Service Companies and Distributors.
Receive Daily
Industry Updates
Stay up to date on industry news and trends, product announcements and the latest innovations.
Search Over
6 Million Products
Find materials, components, equipment, MRO supplies and more.
Download 2D & 3D
CAD Models
10+ million models from leading OEMs, compatible with all major CAD software systems.
Copyright© 2022 Thomas Publishing Company. All Rights Reserved. See Terms and Conditions, Privacy Statement and California Do Not Track Notice. Website Last Modified November 28, 2022.
Thomas Register® and Thomas Regional® are part of Thomasnet.com. Thomasnet Is A Registered Trademark Of Thomas Publishing Company.